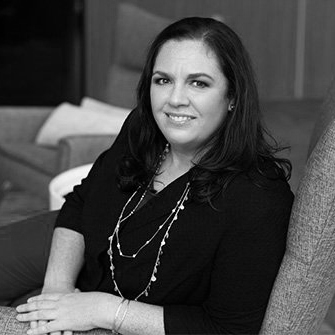 Jennifer CaJacob
Founding Attorney
If you asked why I first wanted to become an attorney, the answer would not be what you expected. It was summer camp. After my junior year of high school, I attended Buckeye Girls State, where I participated in a mock state government, voted in an election, and practiced writing bills. I found the experience fascinating, and thanks to my talented history teacher, my interest in law and government continued to grow throughout my senior year.
In college, I then went on to double major in history and political science. At the time, my older sister was in law school, and she showed me how my innate passions could translate into a practical career. So, I followed in her footsteps and decided to take the LSAT. As someone who always dreaded standardized testing, I anticipated the worst. To my surprise, I did unexpectedly well and earned a full-ride scholarship to the University of Toledo's College of Law.
Finding My Niche
The story about my first position after graduation is slightly less glamorous. Though I lucked out in the sense that I landed a job quickly and became a senior associate after three short months, I disagreed with how the firm was run from the moment I started. Every attorney has a different management style and philosophy, and I quickly recognized that I needed to branch out on my own in order to implement my unique approach to handling clients and the law.
To me, the practice of law is a way to give back to the community. My clients are the backbone of my firm, and I believe they should always be treated as such. Many people have told me that they find attorneys intimidating, which is sad because our true purpose is to serve their needs. Please know that if you choose to partner with me, you will receive clear and consistent communication. You deserve to stay updated regarding your case, and I will ensure that you do.
Throughout my years of practice, I have discovered that being a lawyer is about much more than simply upholding the law. Truth be told, it intertwines with many of my interests and pastimes, such as helping the community and empowering other women, which likely stem from being raised by the director of a nonprofit. Volunteering has been a part of my life ever since I can remember, but I now feel that I can serve the residents of Columbus more than ever.
Professionally, I invest much of my time in Dress for Success - Columbus, where I give bankruptcy seminars and assist women with career development. It's a cause that is very near and dear to my heart, but I support many other organizations, as well. I'm highly active in the Junior League of Columbus, a member of the Goodwill Service Board, and a frequent volunteer at the Kelton House Museum & Garden, to name a few.
Outside of my practice and my charity work, you can likely find me playing with my dog at the park, singing along at a concert, or attending one of the many arts and cultural events around Columbus. Being out and about and meeting new people every day makes life worth it. Plus, it allows me to better communicate and relate to others both in and out of my practice.
Bar Admissions
U.S. District Court, Northern District of Ohio

U.S. District Court, Southern District of Ohio

Ohio State Bar

Florida State Bar
Education
Juris Doctor - University of Toledo, College of Law

Bachelor of Arts, History & Political Science - Miami University
Professional Associations & Memberships
Member - Columbus Bar Association (CBA)

Member - Ohio State Bar Association (OSBA)

Member - American Bar Association (ABA)

Member - International Women's Insolvency and Restructuring Confederation (IWIRC)

Member - Credit Education Coalition (CEC)

Member - Women for Economic & Leadership Development (WELD)
Community Involvement
Speaker - Dress for Success - Columbus

Member - Zeta Tau Alpha Sorority

Member - Junior League of Columbus, Ohio

Member - Goodwill Service Board

Volunteer - Kelton House Museum & Garden

Past Board Member - Very Special Arts - Ohio